Updated: 12/07/17 @ 10:30am
More info coming in January.
Tryouts will be held in March
**Interest meetings will be scheduled during February for both boys and girls. Dates will be posted here and placed on the school announcements.
***All forms and physical must be turned in PRIOR to tryouts.
FORMS: (All Forms are Available in Front Office)
- Physical Examination Form (white)
- Parent Consent Form (yellow)
- Cardiac Arrest Form (pink)
- Concussion Form (blue)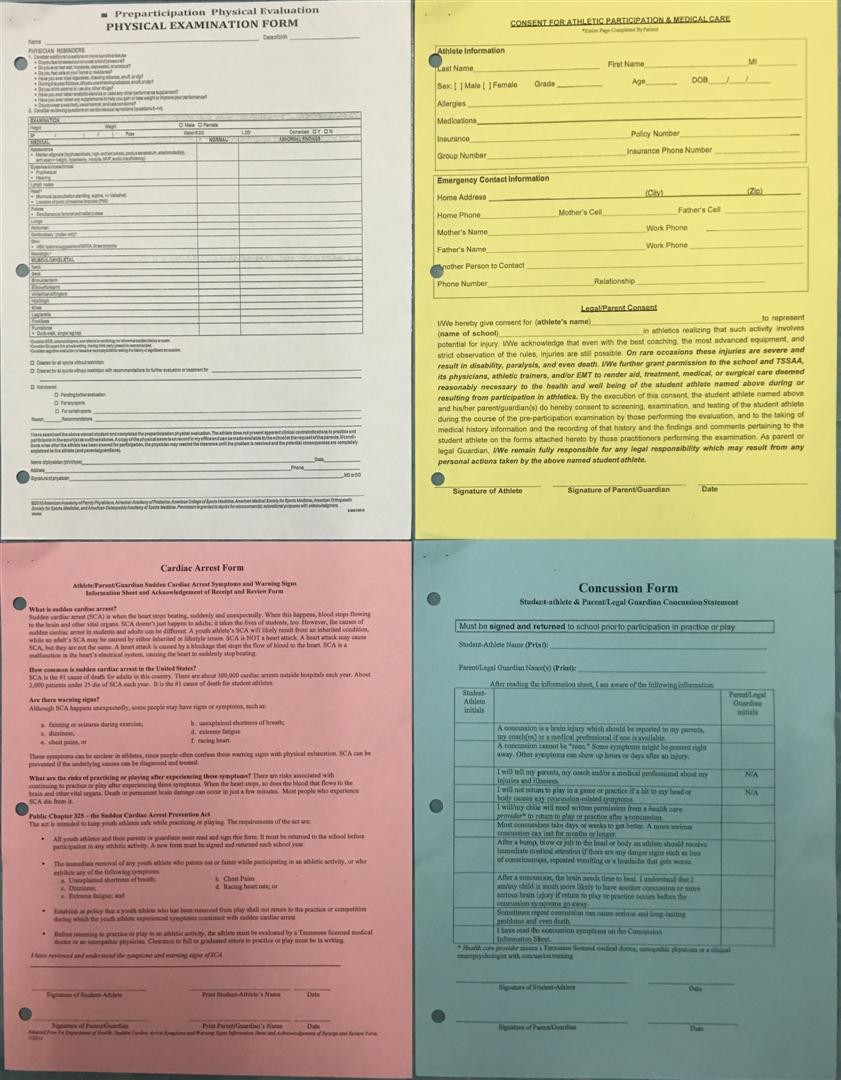 You must have the following 4 forms completed in order to tryout.
Physical Examination Form (Filled out by Physician)
Parent Consent Form (Filled out by Parent/Guardian and Student-Athlete)
Concussion Form (Filled out by Parent/Guardian and Student-Athlete)
Cardiac Arrest Form (Filled out by Parent/Guardian and Student-Athlete)