Tryouts: August 11th and 14th
Location: Ooltewah High School
Time: 2:45-4:00
Each participant must have a Physical Form, Consent Form, Cardiac Arrest Form, and Concussion Form.
Bring a tennis racket, two cans of tennis balls, and water!
FORMS

: (All Forms are Available in Front Office)
- Physical Examination Form
(white)
- Parent Consent Form (yellow)
- Cardiac Arrest Form (pink)
- Concussion Form (blue)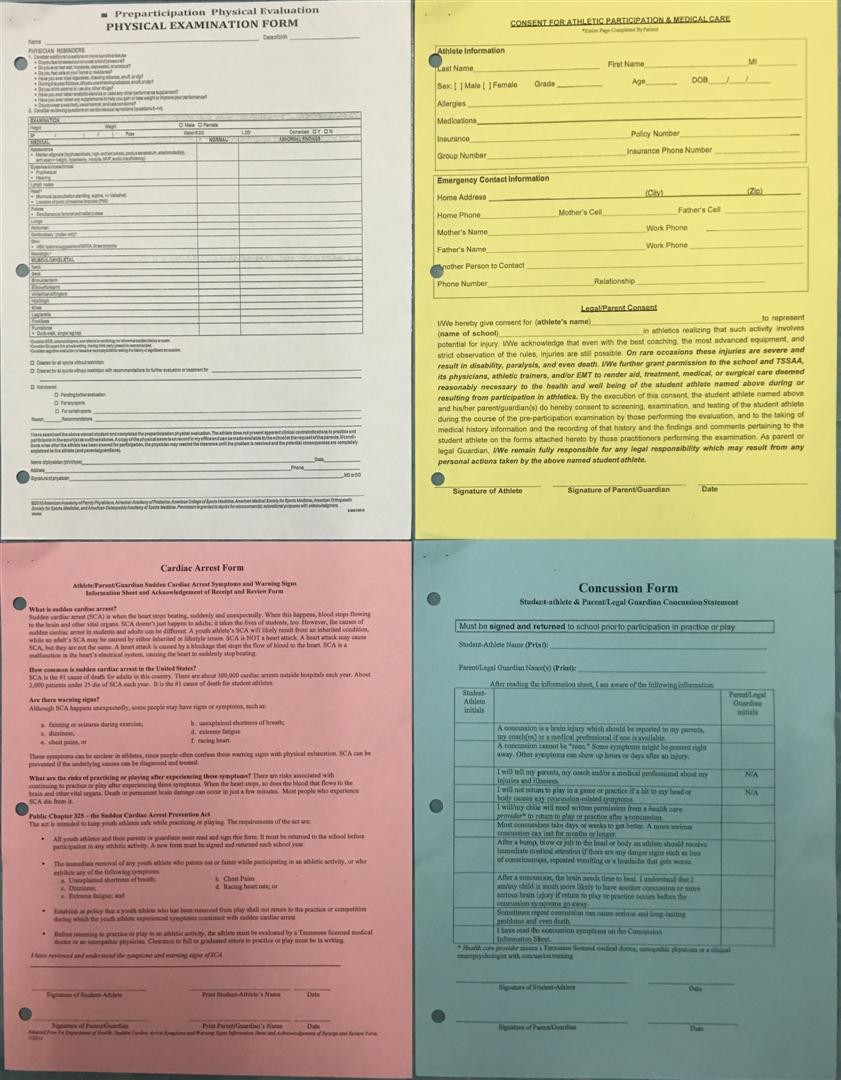 You must have the following 4 forms completed in order to tryout.
Physical Examination Form (Filled out by Physician)
Parent Consent Form (Filled out by Parent/Guardian and Student-Athlete)
Concussion Form (Filled out by Parent/Guardian and Student-Athlete)
Cardiac Arrest Form (Filled out by Parent/Guardian and Student-Athlete)